Introducing BEST for the Future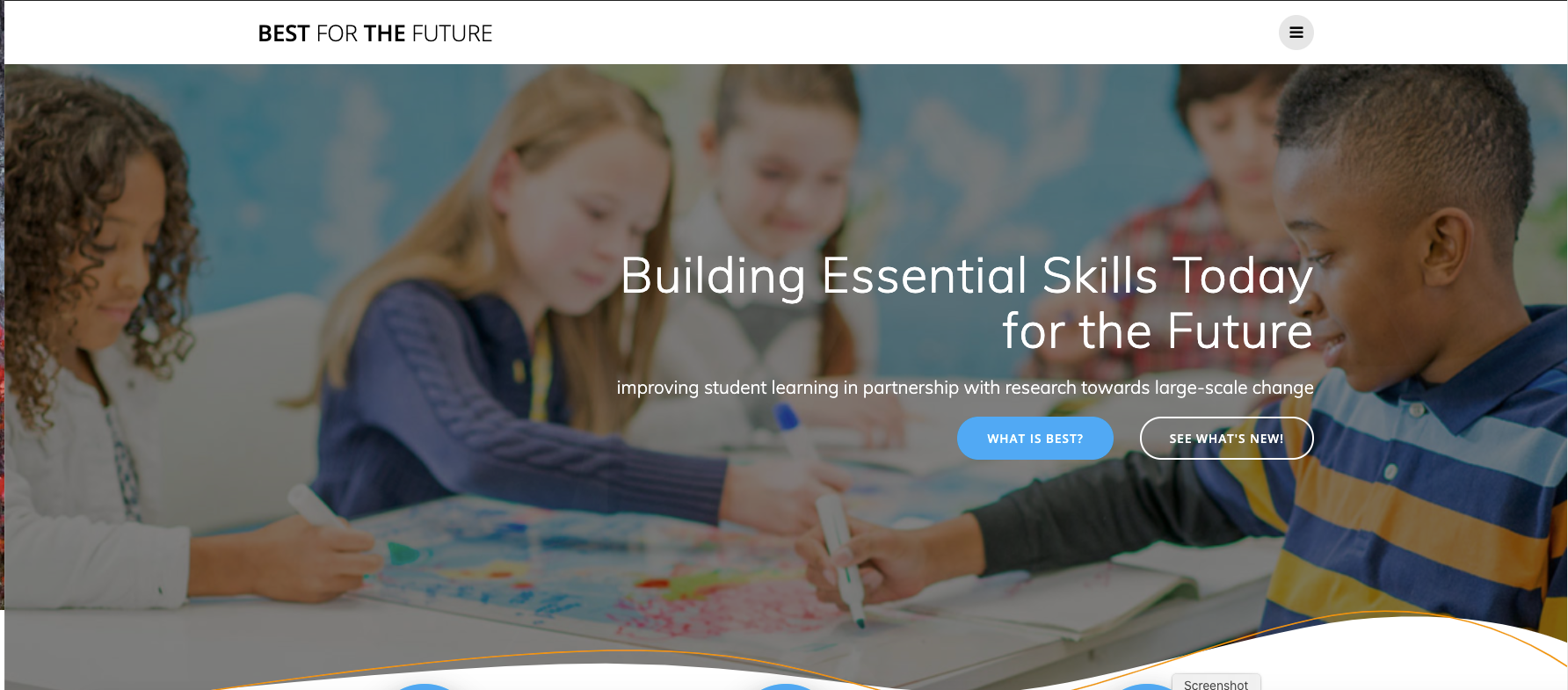 Building Essential Skills Today (BEST) for the Future is an effort to elevate the teaching and assessment of essential skills in our schools.
BEST is working to shift how students learn and demonstrate essential skills like communication, collaboration, creativity, and self-direction (aka Work Study Practices or deeper learning skills). This research practice partnership is realizing its work through a developmentally backed research framework, teacher professional development, new instruction in the classroom, and the use of a statewide performance assessment system rooted in competency-based education (PACE). BEST seeks to create the evidence base to show that ALL students can learn these skills (or at least that is what we hypothesize).

BEST is a dynamic group of teachers and leaders in four New Hampshire school districts (Laconia, Rochester, Sanborn and Souhegan), the New Hampshire Learning Initiative (NHLI), JFF (Jobs for the Future), the Center for Innovation in Education (CIE), the New Hampshire Department of Education, and KnowledgeWorks and with funding from the William and Flora Hewlett Foundation.
Check out the project's new website at best-future.org.